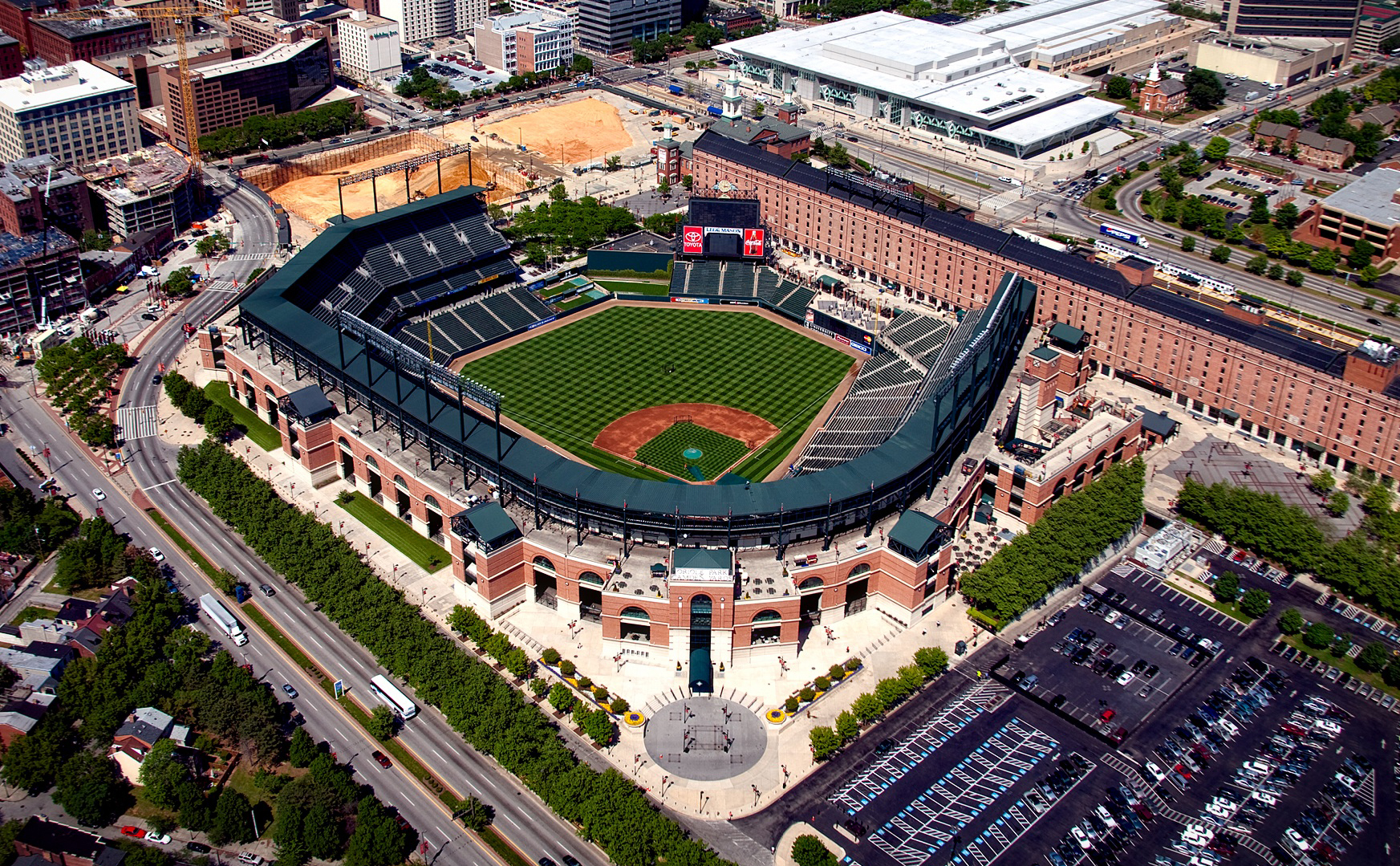 Oriole Park at Camden Yards
Continuous operations at the facility since the spring of 1992. Notable projects include: integration of lighting with the building automation system; building automation system backbone replacement; sound system replacement; sports lighting maintenance and luminary upgrades; numerous concession projects, fiber optic backbone for TV broadcast, Speed Pitch system, fiber and power for new LED scoreboards and display boards.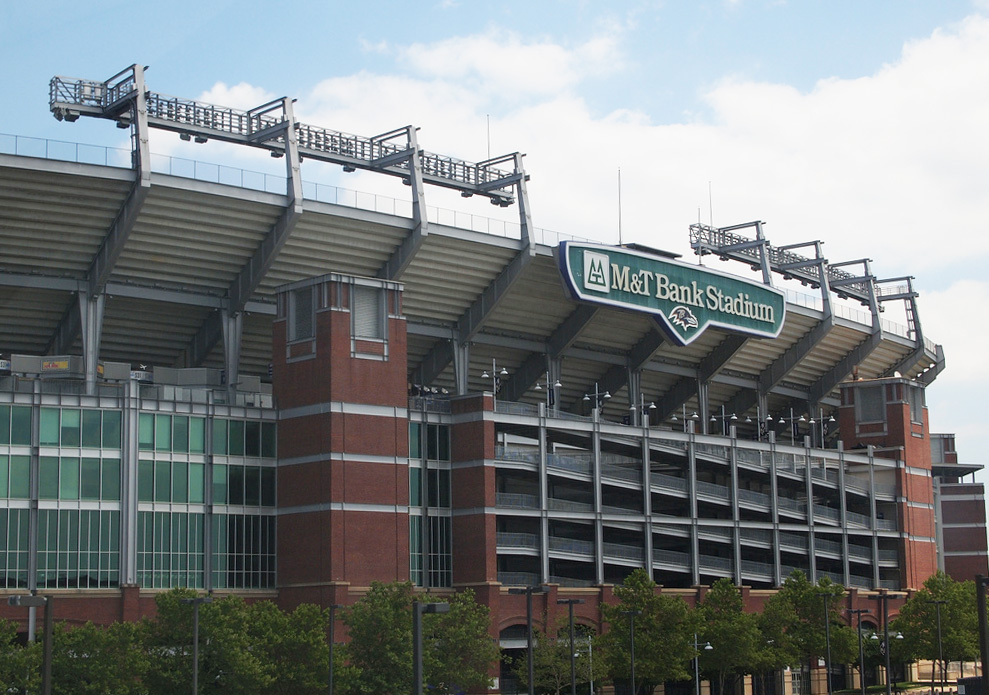 M&T Bank Stadium
On-going projects began in June of 1998 include: power and fiber for the SACO scoreboard and advertising panels; power and fiber for LED advertising panels, several luxury suite renovation projects; club level lighting, TV and power upgrades; along with various concession upgrades. Recent projects including LED upgrades to the main concourse and upper concourse, along with phased infrastructure and fan experience improvements have kept M&T Stadium and Malstrom Electric on the cutting edge of the electrical industry. Click here to view our latest stadium light-rack install.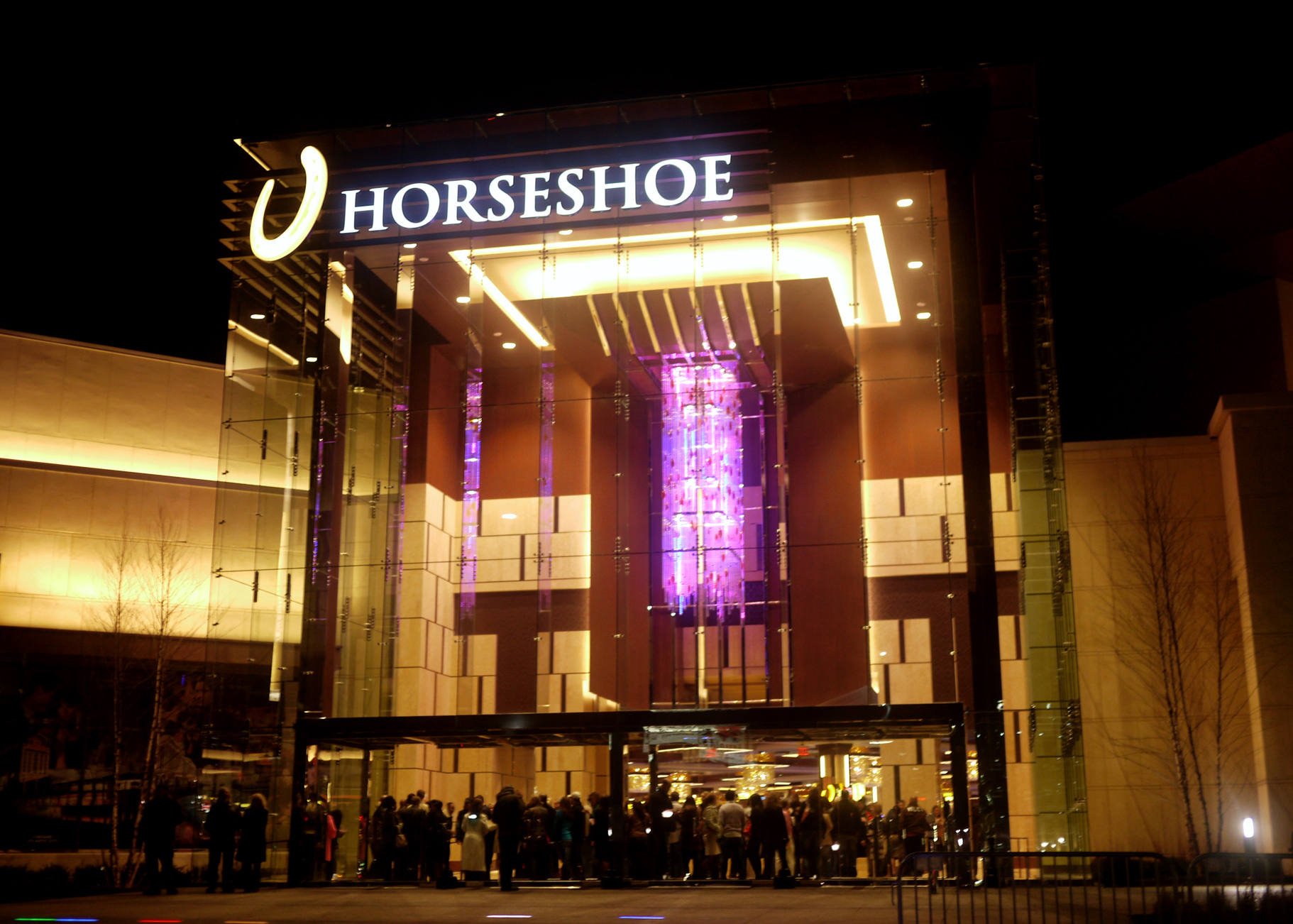 Baltimore Horseshoe Casino
Malstrom Electric began working at the Caesars Baltimore Horseshoe Casino in 2013 with the construction of the parking garage.  Since the Casino was completed and opened for gaming in 2014, Malstrom Electric has been the on-call electrical contractor.
The following is a list of customers with whom we have partnered to improve the electrical industry of Baltimore and surrounding areas
Advance Business Systems
ANC Sports
Aramark Inc.
AVI-SPL
Baltimore Orioles
Baltimore Ravens
Beck TV
Beltway Companies LLC
Bexel ESS
Brawner Builders Inc
Caesars Entertainment
The Capital Grill
Caves Valley Golf Club
Chesapeake Real Estate Group
Comcast Sports Net
Coppin State University
Country Club of Maryland
DAP, Inc.
Delaware North Companies
eci Wireless
Elsag North America
Flemmings Restaurant
Gilbane Building Co.
Green Mount Cemetary
Halperns Steak and Seafood
Johns Hopkins Federal Credit Union
Jones Lang LaSalle 25
Level 3
Maryland Jockey Club
Maryland Stadium Authority
Maryland Transit Administration
MASN
Mid Atlantic Properties
MLB Network
MUSCO Sports Lighting, LLC
Plano-Coudon, LLC.
Prismview
Red Star Bar & Grill
Ryleigh's Oysters
Sinclair Broadcast Group
South Baltimore Learning Center
Southern Improvement Co. 40
St. Ann's Church
St. Pauls School
Tech Contracting
The Engineers Club of Baltimore
United Health Care
University of Maryland, Baltimore
Waverly Construction & Management
WBFF / WNUV
The Weinberg Properties
Whiting Turner Contracting Co.